About Professor Stein Haugen
Professor Stein Haugen of NTNU (Trondheim, Norway) passed away suddenly in June 2022, aged 62. Stein was a pioneer in Norway in the subject of risk management, dear friend of many, colleague, the longest serving employee and chairman of Safetec Group of companies.
In his more than 15 years as professor of NTNU in various roles, he managed several national R&D programmes and supervised many master students and PhD candidates. Stein taught a very popular Basic Risk Analysis course for MSc students in all faculties at NTNU for many years. He also had a part time position in Wuhan University of Technology in China for several years.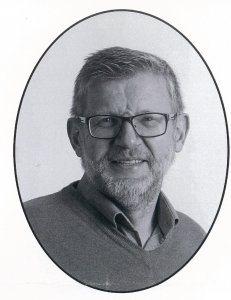 As a supervisor he was very popular with his students. In the words of one of his PhD candidates, Xue Yang: "Since 2012, you have been my mentor, and it never ends. You have a big heart, are so positive, supportive and caring all the time. You will always be remembered, respected and loved from the bottom of our hearts."
Stein was active on the international research arena as well as in ESRA in several capacities, his latest function was as General Chair for the very successful ESREL2018 conference in Trondheim with the title: "Safe Societies in a Changing World".
About the Professor Stein Haugen Award
The Professor Stein Haugen award for best ESREL PhD papers will be selected among the PhD papers presented at ESREL annual conferences, and the award winners will be presented during the closing ceremony of the annual ESREL conference.
All papers submitted by PhD students will be candidates considered for the Professor Stein Haugen Award. Initial screening by the reviewers will provide a shortlist from which the award winners will be selected by a small committee.
The selection of the best PhD papers will focus on excellence in the original research, innovative thinking, the quality and impact of the published work, as well as the potential for practical implementation.