Professor Anne Barros
Professor in Reliability and Maintenance Modelling at Ecole CentraleSupélec, University of Paris-Saclay
Anne Barros, PHD, is professor in reliability and maintenance modelling at Ecole CentraleSupélec, University of Paris-Saclay, France. Her research focus is on degradation modelling, prognostics, condition based and predictive maintenance. She got a PHD then a professorship position at University of Technology of Troyes, France (2003-2014) and spent five years as a full-time professor at NTNU, Norway (2014-2019). She is currently heading the Risk Resilience and Reliability Group (R3 Group – http://r3.centralesupelec.fr/) and holding an industrial Chair at CentraleSupélec (Chaire RRSC) with the ambition to improve resilience assessment and maintenance modelling methods for complex systems.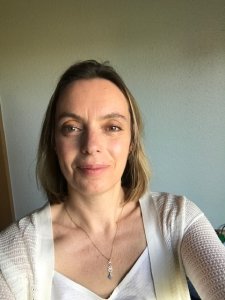 Stephen Porter
VP Americas/EMEA, at VWAY Corporation
Stephen has over 30 years' experience in software product development, from deeply embedded safetycritical systems to large scale industrial operations. Currently focused on enabling improvements in the safe and (cyber) secure operation of complex systems in zero-emission smart-transportation, clean energy production, and 'patient-outcome driven' health solutions. Key to meeting this objective is providing design, development, and deployment tools needed to orchestrate operations, methods, and processes amongst relevant stakeholders. STPA has emerged as the new paradigm that underpins these efforts, helping innovators deliver safer, cleaner, and more secure solutions. Stephen is a scale-up expert, having assisted many software product companies including Polarion (acquired by Siemens in 2016), Jama Software (acquired by Insight Partners in 2018) and more recently assisting Intland Codebeamer SDC, (Intland were acquired by PTC, 2022). In earlier years at Wind River (pre/post IPO), he led global activities in the instrumentation, communications, and controls sector; as well as having successfully founded, grown and divested several private companies along the way.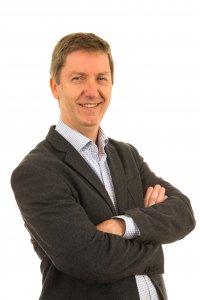 Professor Iunio Iervolino
Professor of Structural Engineering at the University of Naples Federico II and at IUSS of Pavia
Iunio Iervolino is full professor of Structural Engineering at the University of Naples Federico II and at IUSS of Pavia. He has a master in Management Engineering and a master and a Ph.D. in Seismic Risk. He has worked long time under the supervision of C. Allin Cornell. His research revolves around the fields of risk analysis of industrial and civil infrastructure systems, earthquake engineering, structural reliability, engineering seismology and probabilistic hazard analysis. Since his Ph.D. thesis, on the topic of seismic risk assessment of process industry facilities, he has authored more than three hundred publications. Among awards and honors, Iunio received the AXA research fund grant in 2011, and in 2014 he was appointed Fulbright visiting professor at Stanford University. He has advised about twenty Ph.D. theses so far, and his former Ph.D. students are employed in the industry of insurance and risk analysis or became university professors worldwide. He is editorial board member or associate editor of several scientific journals, such as Earthquake Engineering and Structural Dynamics, Soil Dynamics and Earthquake Engineering, Computer Aided Civil and Infrastructure Engineering, Sustainable and Resilient Infrastructure.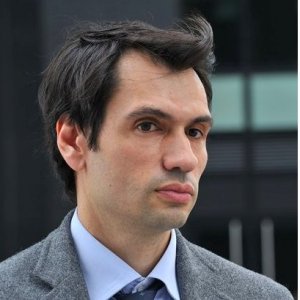 Dr. Ingrid Bouwer Utne
Professor at Department of Marine Technology at the Norwegian University of Science and Technology (NTNU)
Dr. Ingrid Bouwer Utne is a Professor at Department of Marine Technology at the Norwegian University of Science and Technology (NTNU). Her main research area is risk assessment and modeling of marine and maritime systems. Utne started her career in the marine domain as a young officer onboard two Norwegian frigates, and among other things she sailed with NATO's Immediate Reaction Force.  Later, she has worked in the research institute SINTEF, in the industry, and she has been a visiting Scholar at UC Berkeley where she was a member of the Deepwater Horizon Study Group (DHSG) at the Center for Catastrophic Risk Management. The DHSG served as advisor to the US Presidential Commission, authorities, and the public on issues related to the Macondo blowout. In recent years she has specifically focused her research on improving the safety and intelligence of autonomous systems, as part of interdisciplinary work in the Center of Excellence on Autonomous Marine Operations and Systems (NTNU AMOS).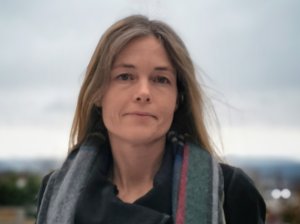 Professor Jin Wang
Professor in Maritime Technology at John Moores University of Liverpool
Prof. Jin Wang has served as Associate Dean (Research) in the Faculty of Engineering and Technology of LJMU since 2015 and also as Director of the LOOM Research Institute since 2003. Prof. Wang joined LJMU as a lecturer in 1995. He was promoted as Reader in Marine Engineering and Professor of Marine Technology in 1999 and 2002, respectively. His research interests are in risk-based design and operation of large maritime engineering systems. He has published extensively in this area, making him among top 70 in Civil Engineering in terms of publications and citations in the World Ranking of Scientists worldwide since 2020. He has authored or co-authored over 500 technical research outputs including 2 research monographs and 200 SCI-cited journal papers. Prof. Wang has led four EU funded projects as coordinator and 7 UK research council funded projects. He has participated in another four EU projects as LJMU's PI. He has won several awards for his research work including the 2017 RINA – Lloyd's Register Maritime Safety Award for Lifetime Achievement. Prof. Wang has been a member of the Engineering sub-panel in the UK's Research Excellence Framework (REF) 2014 and 2021, assessing the quality of research in UK higher education institutions. He is Editor-in-Chief of Journal of Marine Engineering and Technology. He is Chair of the UK-Malaysia University Consortium (UK-MUC) of 16 UK and all 20 public Malaysian Universities to expand international higher education between the UK and Malaysia.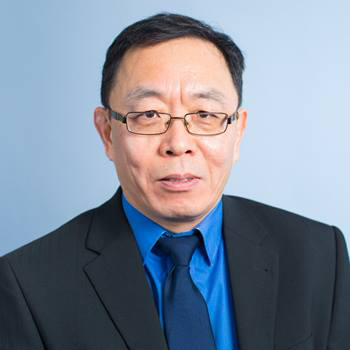 Dr. Todd Paulos
NASA Jet Propulsion Laboratory
Dr. Todd Paulos has over 30 years of experience in the space, aviation and nuclear industries. He currently works at the NASA Jet Propulsion Laboratory in the Systems Reliability Group, and is the Probabilistic Risk Assessment Point of Contact for the laboratory, assessing the need for PRA across all JPL missions, and directly supporting programs such as Europa Clipper, Psyche, and Mars Sample Return. As part of the larger NASA wide community, Dr. Paulos is a main author of NASA's PRA Guidebook, NASA policy requirement document 8715.26 on nuclear flight safety, and has contributed to an international guidance document on post mission disposal risk assessment (along with the Japanese and European space agencies). Additionally, Dr. Paulos is a member of NASA's Reliability and Maintainability Technical Discipline Team. Dr. Paulos may be familiar to you as he has supported the International Association for Probabilistic Safety Assessment and Management (IAPSAM) organization since its inception, is the past President, current Treasurer, was the General Chair of PSAM 2014 in Honolulu, the Technical Chair of PSAM 2022 also in Honolulu, and has been to the joint ESREL-PSAM meetings through the years, and is looking forward to our future collaborations.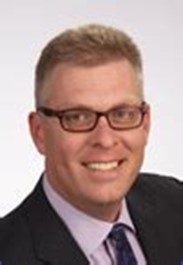 Professor Jan Erik Vinnem
Emeritous Professor at NTNU on Maritime Safety
Professor Jan Erik Vinnem has written over eight textbooks on systems safety. He has published over 200 research articles in high ranked journals such as Safety Science and Risk Analysis. His research interests are on risk-informed decision-making in offshore petroleum; barrier management & indicators in offshore petroleum; operational & on-line risk analysis; autonomous offshore petroleum production facilities.